Our fun-loving dental team is committed to doing everything we can to make you feel welcome. When you enter our office, we greet you on a first-name basis and enjoy catching up with you on any life updates the next time you come to visit our dentist in Carmel, Indiana. If you have any questions about your upcoming appointment with Dr. Jillian Joyce, please give us a call at 317-844-9344. We would be happy to help you!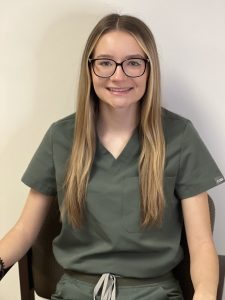 Savannah joined our team on Valentine's Day 2022. She is a graduate of Ball State University with a Bachelor of Science in biology with pre-dental concentrations. She contributes to the success of our practice with her teamwork skills, which are critical in helping our office be successful. She enjoys being a part of a team where everyone treats each other like family and genuinely cares for our patients' well-being. With her love for the dental field, she dreams of furthering her education through a dental hygiene program in the near future.
When she is not in the office, Savannah likes to hang out with family and friends, travel and do fun outdoor activities.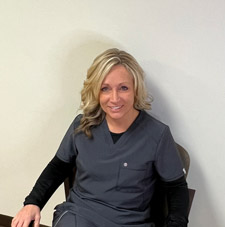 Monice became a member of our team in February 2022 and enjoys the positive work environment here at Carmel Distinctive Dental. She is a proud 1992 graduate of Indiana State University's dental hygiene program. She loves forming relationships with our patients and helping them have a healthy smile. As a dental hygienist, she strives to be gentle yet thorough when performing cleanings while also easing any anxiety a patient may have.
Outside the walls of our office, you can find Monice spending time with her three grown children and puppy, working out, enjoying the outdoors (especially a beautiful beach) and listening to live music.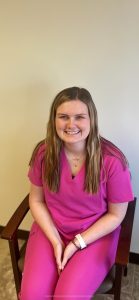 Hannah joined us in March 2022 and contributes to the success of our practice by being a valuable team player and present to assist Dr. Joyce. She is a 2019 graduate of Shenandoah High School, where she completed her dental assisting program and is currently enrolled at Indiana University-Purdue University Indianapolis. She enjoys working alongside our team and looks forward to coming to work each day in an office that allows her to learn and grow.
Her parents are named Scott and Jennie Cole, and she has an older sister named Ali. Her hobbies include traveling, going shopping, and being a dog mom to her adorable miniature Shih Tzu, Paislee.