Our fun-loving dental team is committed to doing everything we can to make you feel welcome. When you enter our office, we greet you on a first-name basis and enjoy catching up with you on any life updates the next time you come to visit our dentist in Carmel, Indiana. If you have any questions about your upcoming appointment with Dr. Jillian Joyce, please give us a call at 317-844-9344. We would be happy to help you!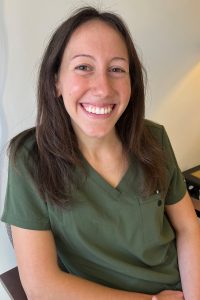 Katherine graduated from Cedarville University with a degree in communications and minors in psychology and counseling and joined the team in September 2022. She loves working with everyone here because they are all fun and helpful, and she loves getting to meet and interact with patients at the front desk. She brings a warm air of positivity to the office and helps us all to stay happy and relaxed. She is married, and in her free time, she loves to travel, run, spend time outside, and hang out with friends and family.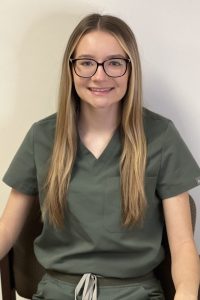 Savannah
Insurance Coordinator
Savannah joined our team on Valentine's Day 2022. She is a graduate of Ball State University with a Bachelor of Science in biology with pre-dental concentrations. She contributes to the success of our practice with her teamwork skills, which are critical in helping our office be successful. She enjoys being a part of a team where everyone treats each other like family and genuinely cares for our patients' well-being. With her love for the dental field, she dreams of furthering her education through a dental hygiene program in the near future.
When she is not in the office, Savannah likes to hang out with family and friends, travel and do fun outdoor activities.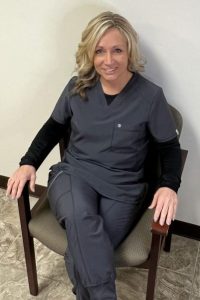 Monice became a member of our team in February 2022 and enjoys the positive work environment here at Carmel Distinctive Dental. She is a proud 1992 graduate of Indiana State University's dental hygiene program. She loves forming relationships with our patients and helping them have a healthy smile. As a dental hygienist, she strives to be gentle yet thorough when performing cleanings while also easing any anxiety a patient may have.
Outside the walls of our office, you can find Monice spending time with her three grown children and puppy, working out, enjoying the outdoors (especially a beautiful beach) and listening to live music.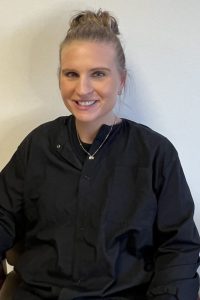 Joni became part of our team in May 2022. She graduated from the Ivy Tech dental hygiene program in 2019 and also has a marketing degree from Taylor University. When performing a dental cleaning, Joni enjoys educating patients on how they can improve and maintain good oral health. She loves the fun energetic team she has the opportunity to work with and the extent of patient care that is given.
She has been married to her husband, Weston, for eight years and together they have three boys, Liam, Jude and Tate. Her hobbies include playing with her boys, being outside and dancing in her car. She loves meeting new people and being a dental hygienist.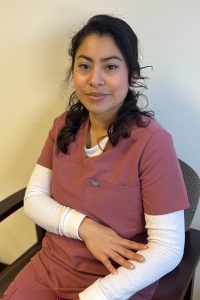 Elsa joined our team in January 2023. She is currently attending the Dental Assisting School of Indianapolis. Elsa brings her positive attitude to our practice and is constantly learning new skills, and she loves that the people in our office are so kind and treat everyone like family.
In her free time, she enjoys doing anything outdoors, including hiking, kayaking and bike riding. Elsa also enjoys being involved in her church's activities and decorating.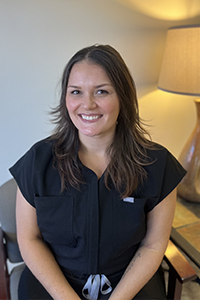 Lyndee completed her Associate in Health Sciences degree at Ivy Tech Dental Hygiene program in 2016. She is a recipient of the 2016 Colgate Star Award for clinical care and extraordinary compassion in patient care. Lyndee joined our team in 2023 and loves it! She appreciates Dr. Joyce's honest and ethical treatments, loves meeting our patients, and enjoys her coworkers. Lyndee has great compassion for our patients and is dedicated to giving oral health education in a comforting setting.
Lyndee is from Alexandria and has lived in Indiana her whole life. She has two beautiful daughters, Bella and Maelyn, and outside the office enjoys dancing, crafting, exercising, and gaming.